MYP : Post Author - drtech
Comments Off

on One day left until School term 2008 begins…so say hello to the Welcome Back Otter?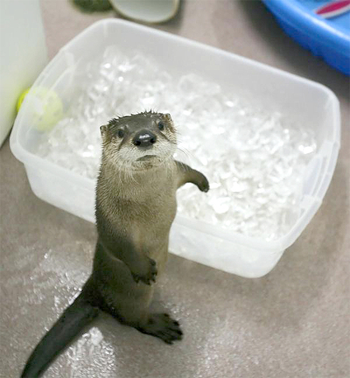 Welcome back Grade 9 and 10's hope you had a great summer and are raring to go this year in your Technology lessons. We welcome a new teacher to the High School this year Mr Gauthier – who will be teaching a Computer Technology in Grades 9 and 10 – his alias at the moment is 'jimmylinux'.
Crash, ElvisVonWeasel and of course myself will all be using this weblog in both Computer Technology and Design Technology so it will be a much busier place this year so check back as often as possible to see what is happening, get help from your fellow students and of course comment on other students points of view.
Note to all students familiar with using Techbribe, your accounts have all been wiped so we will be starting fresh with new aliases etc – so start thinking. Both Grade 9's and 10's will over the semester do two projects – one a full portfolio based project and the second a more relaxed practical based project with no portfolio evidence needed. More to follow soon…..have a great year…
Dr Tech